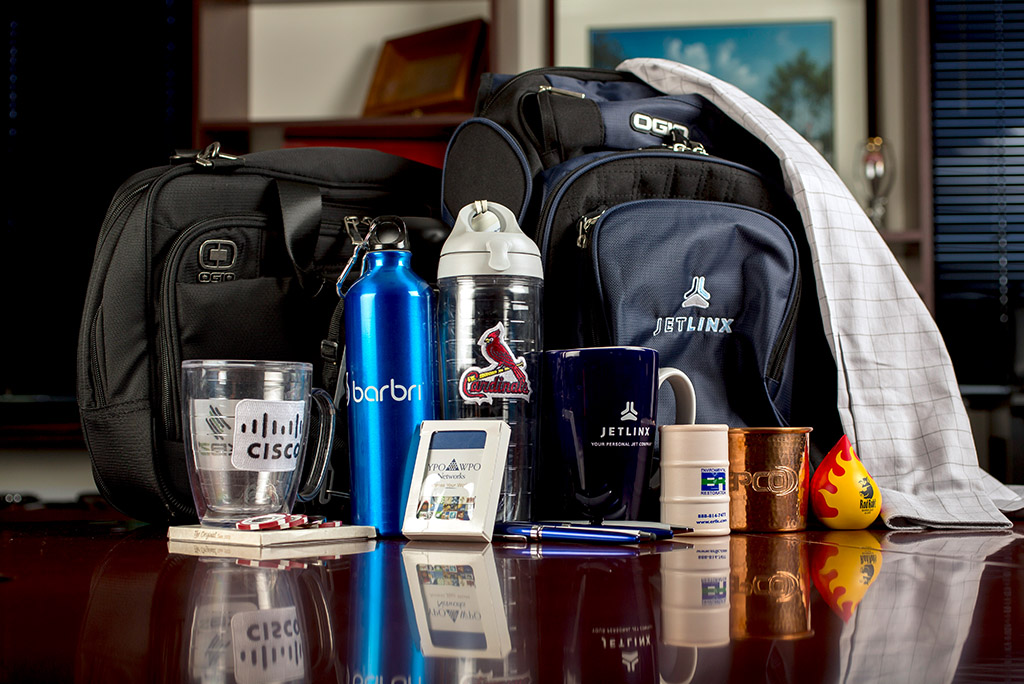 Logoed Apparel and Merchandise
Whether you're looking for pens or jackets, something in between, or something way outside the box, we can help. REPCO Solutions is a full-service resource for branded merchandise, apparel and e-commerce solutions. We've put logos on everything from Bose speakers to selfie sticks, from food and beverages to teddy bears. And we've even completely logo-wrapped a trailer! Nearly anything is possible!
When a sporting goods manufacturer on the East Coast wanted to launch a new product, the staff turned to REPCO Solutions. They needed 2,500 retailer kits and gave the company a 45-day lead-time for completion. The kits included multiple items that needed to be ordered, printed, logoed and assembled. They needed to be packaged into shipping cartons with a custom logo graphic.

The project was completed on schedule ... even after the lead-time was reduced to 18 days!

If you have a product to market, you've come to the right place! We start our relationship by listening to your ideas, your problems, your goals and your dreams, and then we develop a strategy to meet and exceed your expectations. Our team will take your project from conception to delivery ... on your schedule.
As REPCO has grown, so have our capabilities and technology. Our investment in equipment and capacity has only been outdone by our investment in the customer relationship. Our unique value continues to be based on exceptional service. Each employee is dedicated to rigorous attention to the details necessary for delivering successful solutions – from the simple to the complex.

We pride ourselves on our legacy of over-the-top service.
---
Top